Fearless
This Month Fearless is on offer for 99 cents, and not just at Amazon!
New deal on Lynne Connolly ebook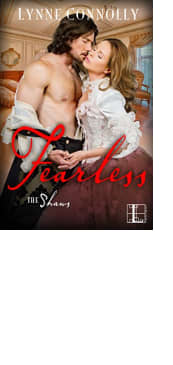 Fearless
Lord Valentinian Shaw doesn't want to settle down — but when Lady Charlotte Engles begs to end their arranged betrothal to marry another, he feels duty bound to protect his betrothed from her dangerous new suitor. What happens when he starts to fall in love?
$0.99
$4.99
Amazon
Barnes & Noble
Apple Books
Google
Kobo